Latest News
We are recruiting for Black Ops 2 as always! Join the fight, Maturity and Activity are required!
Read story →
0 comments
Come join us Rocking the bay, we have open squads, ready for new members to join in on the Action. All you need to do is Sign up.
Read story →
0 comments
We our always looking for New recruits to join our Ranks, New Members use the code DOGZ and get a free pair of Consolearmy Dog Tags. Sign up today and join the fight!
Read story →
0 comments
This is the first issue with the new staff of the Army informer. Here is the link to our virtual magazine. http://www.joomag.co...533001364505285 Please I would like to here everyone's opinion on this, but please rember this is our first article and...
Read story →
0 comments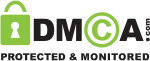 Console Army HQ